SPORTS!
Every year, the Dodgers grow on me just a bit more. The Giants fan side of me fights it like hell. The A's fan inside hates me for it. Each year they grow a bit more into me. It was harder this year too. I've lived in LA now longer than I did in San Fran. The girlfriend loves the Dodgers, especially now that Torre is here. I've been homesick for a hometown team and the camaraderie that comes one feels with victory and defeat. The Dodgers have been great with my local charity. I was even fondling a "42" hat in the Top of the Park Store.
At opening day the Dodgers were already conspiring to get me ... again..

5 Easy Steps to Winning the NCAA Basketball Tournament
(Without Actually Being on a Team),
Getting the Girl (Without Any Effort Whatsoever),
& Surviving March Madness (Without Being Incarcerated).

It's that magical and mad time of year again.  Dreams will be realized.  Hearts will be broken.  A champion will be crowned.  College girls will throw off their clothes.  But enough about me.  Let's talk basketball.
 First, no whining.  I don't want hear any more whining about your team's seed, their bracket, where they have to travel, that they have to play at night, that your star player is injured, or how the committee gave them the shaft.  There will be absolutely no more whining of any sort.  The rules are simple.  Six games in a row in March no matter what your seed, who you play, or where you play.  Six games and your national champions.  It's that simple.  Don't ruin it with your petty ways.
HOT BEACH OLYMPIC ACTION!

Well, it's about fricking time. The AVP Crocs Tour has FINALLY announced their 25th season . Again the Gods and Goddesses will be taking it to the beach for an 18 stop and Olympics enhanced season.
Wait... there's more!
Olympics enhanced, you say? YES!
Did the Red Sox Get a Free Pass?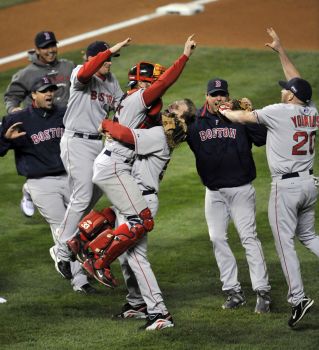 I am beginning to think the Mitchell report is tainted. Why are the Red Sox coming out so squeaky clean? I think Mitchell gave them a free pass. 
As we now know a preliminary list was released by Deadspin.com. We also know that Mitchell has ties to the Boston Red Sox and is a managing director. He profits when they do well. The Red Sox have gotten all high and mighty about their drug testing policies. But via The Smoking Gun we now see players that were on the original list that were not on the "Official List." Dead spin only missed on about 15%. Let's take a look at original Deadspin list
Roids Report: A Whole Lotta *Steriskin' Going On.
How many times do I have to explain that YOU NEVER USE A CHECK FOR ILLEGAL SUBSTANCES !?!?!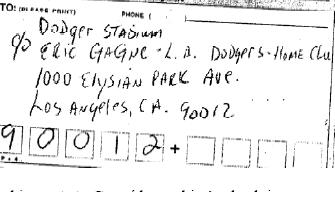 I have to admit awaiting the Mitchell report was quite similar to the last reel of "The Great Escape." I've been waiting to hear the list to see if my buddies were on it.
Yes, my buddies were. Nothing earth shattering.. if Zen master Barry Zito had been on the list. That would be shocking. 
Page 7 of 9